Natural Shampoos and Conditioners
Dr. Christopher's BF & C Natural and Organic Hair Care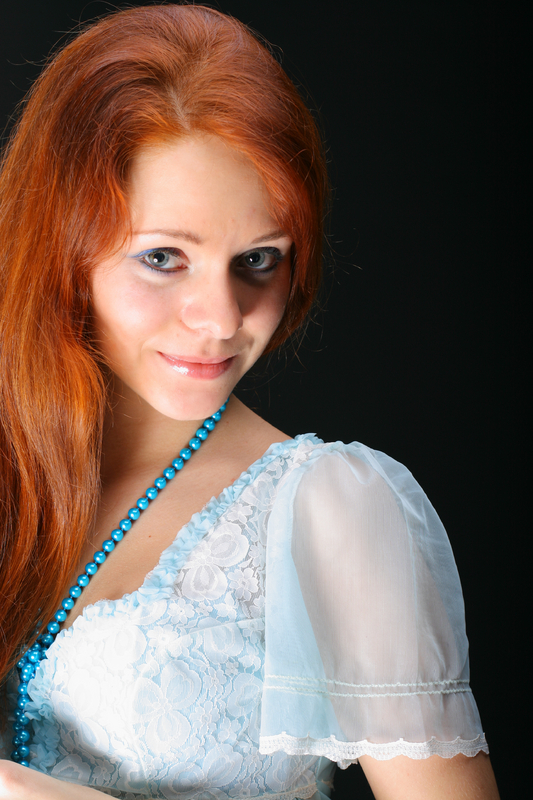 Certified organic Dr. Christopher Hair & Scalp Massage Formula is a fabulous herbal oil treatment, great for promoting the growth of luxuriant, healthy hair.

Dr. Christopher Hair & Scalp Massage Formula contains an unprecedented amount of electrically available herbs, vitamins, minerals and natural circulation enhancers to increase the nutrition the hair root demands.

This organic blend of essential oils in jojoba oil penetrates the hair root follicles allowing oxygen in and thereby encouraging new growth. These stimulating and nourishing ingredients are designed to penetrate the scalp where the root grows and provide much needed essential acids to the hair and scalp. This helps to keep hair its primary color and enhances the thickness of hair strands.

Recommended Usage:

Start with a few drops of

Dr. Christopher Hair & Scalp Massage Formula

in the palm of your hand and rub into the scalp with your fingertips. Ask a friend to give you a scalp massage! Then brush or comb the hair, gently and thoroughly, from scalp to ends. For a complete hair treatment, apply the oil to wet hair and thoroughly massage in. Wrap the hair with a hot damp towel and leave on for 20 to 30 minutes. Remove towel and shampoo well using our non-detergent

Dr. Christopher BF & C Shampoo and Conditioner

below. Shake well before each use.

Ingredients:

Rosemary essential oil, Peppermint Essential Oil, Rosemary Extract, Peppermint Extract, Cayenne Extract, Extra Virgin Olive Oil, Wheat Germ Oil, BF & C Extract (White Oak Bark, Comfrey Root, Mullein Leaf, Black Walnut Leaf, Marshmallow Root, Wormwood Herb, Lobelia Herb, Scullcap Herb, Gravel Root) in a base of pure extra virgin Olive Oil and Wheat Germ Oil.


BF &C Hair & Scalp Massage Formula, 118 ml/4 ounces - $15.95
Dr. Christopher's BF & C Organic Shampoo and Conditioner
Try our truly "natural" shampoos that create an ideal environment for hair growth and cleanse away impurities that prevent hair from being its healthiest. Did you know that detergent based shampoos actually CAUSE hair loss? Standard industry ingredients like sodium laureth sulfate and it's cousin sodium lauryl sulfate are in most all commercial and so-called "natural" shampoos and conditioners.

Trust us, we've searched extensively for shampoos that would not only do the job but do it well - without harsh chemicals that can burn the eyes, scalp and the hair.
Potentially dangerous additives hide in nearly every brand of commercial shampoos and even so-called "natural" blends can contain parabens, sulfates, and artificial color. Now, we've discovered shampoos that perform great, smell fantastic and contain nothing but natural fruit, vegetable and herbal ingredients to cleanse and beautify hair magnetically.
The Christopher Family and the School Of Natural Healing are pleased to announce that they have concluded formulating a new line of new all natural organic personal care products that contain Dr John R Christopher's famous BF&C formula.

The need for a pure personal care line has been needed for many years, but was unavailable until we found the correct combination of natural organic ingredients while providing a pleasant aromatic bathing experience. It only makes sense that while bathing the skin, the bodies largest organ, that one would be able to use the finest cleansing yet refreshing products available. Dr Christopher's Personal Care Product Line offers the same qualities you have come to expect for the past 60 years. Purity. Safe and Effective. These products contain no synthetic or harmful ingredients. Only the best botanical ingredients nature can offer.
Dr Christopher's BF&C formulas have been added to the purest aromatic natural shampoo, conditioner and Hair & Scalp massage formulas! Many of our customers have written in testimonials regarding the effectiveness of the BF&C formula and we expect the same results from the personal care products

In our marketing studies, consumers have raved about the aromatic fragrances and the thick rich texture of this line. Comments and testimonials from the customers indicate that they have only found this thick rich consistency in very expensive lines of products. The challenge of formulating this line was how to provide a pleasant herbal experience while offering the health benefits of the BF&C formulas at a fair price.
Surprisingly enough, after months of research we feel that we have accomplished all of our objectives. These natural products are fairly priced and are designed to provide our customers with an invigorating aromatic bathing experience. We have looked and have not found a similar product which offers such wonderful natural relaxing pleasure. These unique products are truly one of a kind and we are pleased to offer to them to you and your family.
Recommended Usage Shampoo:
Massage into moist hair until rich lather appears. For best results, leave on hair for 30 seconds. Rinse. Follow with
BF & C
Conditioner.
Use daily or as often as needed.


Recommended Usage BF & C
Conditioner:
Massage evenly into moist hair. Leave on for up to 3 minutes. Rinse. Perfect for daily use.
Ingredients Shampoo: Aloe Vera Gel, Coconut Oil Olifin, Coconut Oil Betaine, Lemon Extract, Avocado Oil, Grapefruit Seed Extract, Vitamins A, C and E, Essential Oils of Juniper, Cedarwood, Geranium, Rose, Cypress, Basil, Chamomile, Cardamon, Lavender, Rosemary, Frankincense, Myrrh, Neroli, Jasmine, BF & C Formula, White Oak Bark, Lungwort, Slippery Elm Bark, Marshmallow Root, Mullein Leaf, Black Walnut Leaf, Gravel Root, Wormwood Herb, Plantain Leaf, Scullcap Leaf and Lobelia Herb.

Ingredients Conditioner: Aloe Vera Gel, Vegetable Oil Quaternary, Cellulose Gum, Coconut Oil Hydroxyl, Vegetable Glycerine, Lemon Extract, Grapefruit Seed Extract, Vitamins A, C & E, Essential Oils of Orange, Ginger, Bergamot, Cypress, Lavender, Clary Sage, Rosemary, Frankincense, Myrrh, Neroli, Jasmine, BF & C Formula, White Oak Bark, Lungwort, Slippery Elm Bark, Marshmallow Root, Mullein Leaf, Black Walnut Leaf, Gravel Root, Wormwood Herb, Plantain Leaf, Scullcap Leaf, Lobelia Herb.
BF & C Conditioner, 236 ml/8 ounces - $15.95



SAVE! Beautiful Hair 3-Pack Now Available - includes one each of Dr. Christopher Hair & Scalp Massage Formula, Dr. Christopher BF & C Shampoo and Conditioner for a discounted price of $47.00.
Beautiful Hair 3-Pack - $47.00

Comments or Suggestions? Contact customer service.