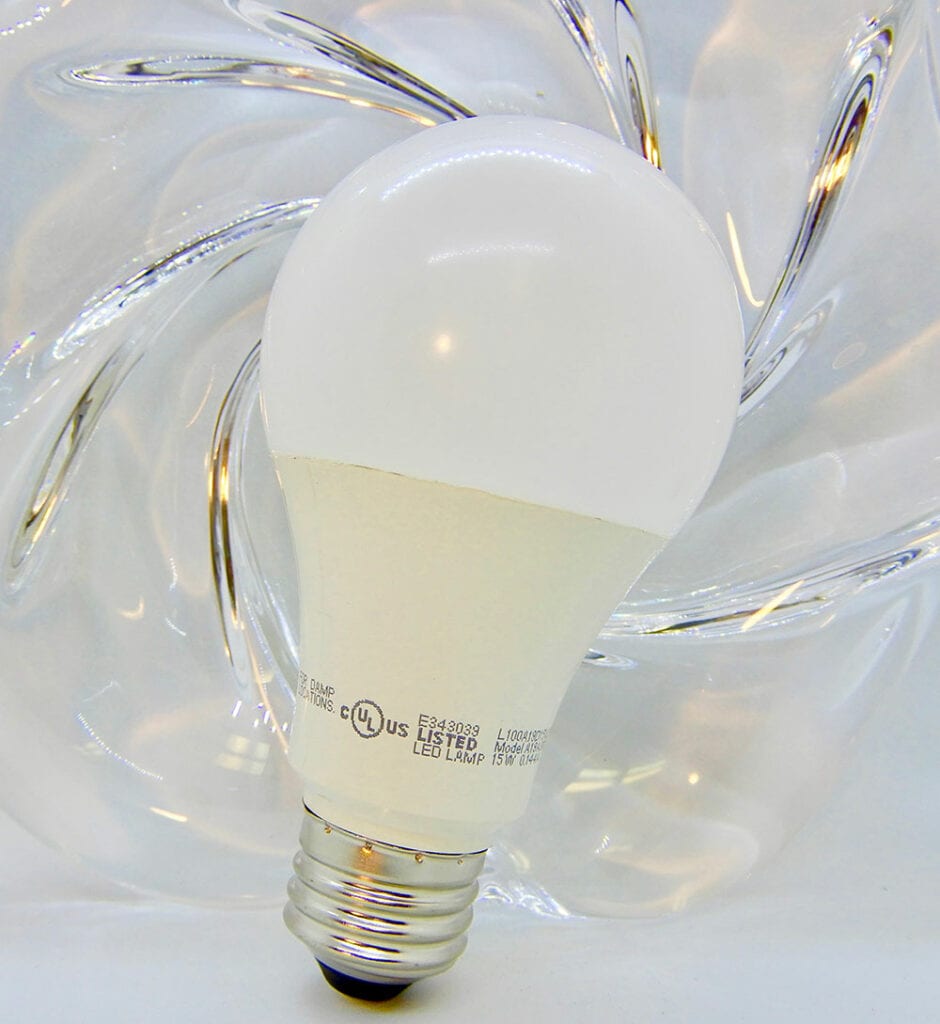 For your emf home protection peace of mind, we offer ZeroPoint technology. The EMF Neutralizing Light Bulb is infused with ZeroPoint™ technology found to be balancing to the biofield and calming to the individual.

Place in any room in the home, i.e., kitchen, office, bedroom, or any other room that has electronic pollution. It's also great for traveling, i.e., hotel room, etc.
The
EMF Neutralizing Light Bulb
is used for EMF protection and pain relief. Pointing at an area of pain will bring in frequencies for relief, pointing away from an area of pain will tend to neutralize incoherent frequencies.
Do you need to recharge your personal emf protection device?
No, it never needs recharging.
We are very pleased to announce the introduction of our latest Technology in the form of a light bulb! Who knew? We have been able to infuse the light bulb with Zero Point technology. All it requires is silicon dioxide which is crystalline in nature. The bulb itself is glass/silicon dioxide and the light is the carrier.

We are using a specialized bulb that has a coating on it that will not shatter and is guaranteed to last 3 years. It can replace the need for Earth Strips or Earth Hearts on your television or appliances. For example, if you installed an EMF Neutralizing House System Light Bulb in your reading lamp, you will be bathing in the technology. You will feel calm and relaxed. It feels good to be in the light-receiving all the benefits of Zero Point. When reading your book or watching television, the deleterious effects of EMF will not deplete your body.
We have tested a bulb, that is shining in one room, can also offer protection in the room adjacent. However, any further away you would require another bulb. Reports have been that people who are sensitive to energy can feel increased well-being and an overall increase of higher vibrational energy. When visiting a home with this technology in place, comments are often made about how great the environment makes them feel.
Most Whole House Systems for this technology are VERY expensive. This solution, however, is NOT. It has the other practical use of being a light bulb with the 3-year guarantee. It is a GE LED bulb equal to 100 Watts. It can also integrate with a dimmer switch.