Kid-e-Mins for Little Kids (And Big Ones Too)
(Natural Whole Food Vitamin, Mineral, Active Enzyme, Chlorophyll,
Amino Acid, & Phyto-Nutrient Formula for Children)
Kid-e-Mins provides a gentle, safe and effective herbal remedy formulated particularly for children's needs. Backed by years of traditional healing knowledge and research, Dr. Christopher's formula tastes good and contains no alcohol, often a concern for parents giving their children herbal products.
Furthermore, this formula makes use of organic and wild-crafted herbs carefully combined with 100% pure vegetable glycerine to ensure a high quality product for your family's specialized needs.
Jurassic Green - "Nature's Perfect Food" for Children Vitamin Formulas
A key ingredient of Kid-e-Mins is Jurassic Green, one of the most important and versatile dietary supplements out in the marketplace. Packed full of phyto-nutrients, whole food vitamins, trace minerals, active enzymes, chlorophyll, balanced amino acids and other important nutrients needed by the body.

We are entrusted with live human bodies, which require live and active whole food dietary supplements. Both Jurassic Green Wheatgrass Detox and Vitalerbs help to promote alkalinity of the body. Dr. John R. Christopher N.D. M.H., considered by many as the "Father of the Natural Products Industry" as well as America's foremost natural healer & pioneer, always made lasting comments such as, "We can never be completely cancer free or even have optimum health unless we have a healthy and clean blood stream". The key to all of this is green foods such as Jurassic Green, (Certified organic- Alfalfa "The King of Herbs", Barley and Kamut "The Original Wheat Grain").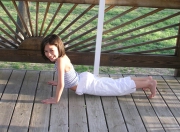 Kid-E-Mins, our children vitamin formula is naturally high in active whole phyto-nutrients. Until one has the chance to feel the difference, they will never know what it is like to beat the dreaded "2 O'CLOCK BLUES".
Recommended Usage: Shake well! Take up to 5-10 drops orally 3 times a day. (Or as directed by your health care professional.) May be used as often as needed. If sensitive to this formula, it may be taken with foods (like applesauce) or your favorite juice.
Ingredients: Jurassic Green (certified organic Alfalfa, Barley and Kamut), Rosehips, Oat Straw,
Purple Dulse, Ginger Root, Dandelion Root, Kelp, Spirulina, Irish Moss, Beet Root, Nutritional Yeast, Blue Violet, and Carrot juice in a base of pure vegetable glycerine with natural orange flavoring.
Kid-e-Mins, 60 ml/2 ounces - $17.95

Comments or Suggestions? Contact customer service.